Nichols is a town in Tioga County, New York, United States. Nichols township contains the village of Nichols. Nichols is located on the PA/NY border halfway between Binghamton and Elmira New York. See County Site
Town Hall
54 E River Rd
Nichols, NY 13812
607-699-3110

Mailing Address
PO Box 359
Nichols, NY 13812

LEGAL NOTICE
Please take notice that sealed bids for the Hunts Creek Stream Embankment Restoration Project will be received by the Town Board of the Town of Nichols, Tioga County, NY 13812 until 11:30am Tuesday, August 9, 2022. All bids will be opened and read aloud at the Town Board meeting on August 9, 2022, that will be held at 139 Ro-Ki Blvd, Nichols NY 13812 and starts at 7:00pm. Bids are to be submitted in sealed envelopes plainly marked Hunts Creek Stream Restoration Project and it shall bear the name of the bidder.
The Town Board reserves the right to reject any and all bids or any items on any bid and reserves the right to withdraw a bid acceptance within 60 days of acceptance by the Town. Detailed plans and specifications can be downloaded by clicking the links below or can be picked up at the Clerk's Office during regular hours.
Hunts Creek Slope Plans Hunts Creek Restoration Specs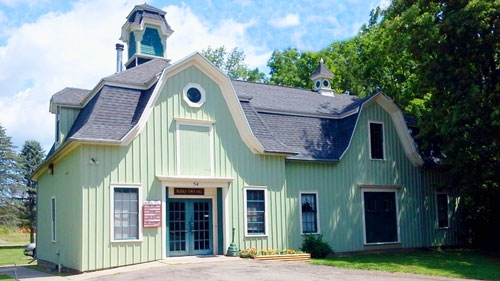 Town Board
Town Board Meetings are held at 7:00 pm on the 2nd Tuesdays and 4th Wednesdays of each month
at 139 Ro-Ki Blvd
July 27 Meeting has been canceled

MEMBERS

Kevin Engelbert - Supervisor
Roseann Cole - 607-760-8746, cole8746@gmail.com
Esther Woods
Bill Middleton
Brenda Fay-Pelotte
To contact other Town Board Members,
call 607-699-3110 ext 10
NYS ConnectALL Project is bringing broadband services to our unserved/underserved households in the Town and Village of Nichols.
A public informational meeting will be held at the Nichols Joint Fire Station 39 W River Rd on July 14, at 7:00pm to answer any questions residents may have. Follow the link for more information
The Town of Nichols is looking for someone to represent Nichols on the Rural Economic Area Partnership (REAP) board. REAP works with local business, non-profits and municipalities to find funding for equipment and projects. For more information contact Roseann Cole at 607-760-8746 or click on the link www.tiogacountyreap.wordpress.com
Announcement From Town Clerk
GREAT NEWS!
Residents can now renew their dog's licenses online, as long as their rabies vaccination is up to date, via Credit/Debit Card or E-check. There is a nominal service fee for the convenience. Follow the link below to get started.
Need to see your current 2022 Town and County taxes?
Use the link below to view and if you want to, pay your 2022 taxes online!
Nytaxglance.com
Nichols Town Court Is Now In Person
Court is no longer Virtual. The restrictions due to Covid have been lifted and court is now in person.
Forms,Town Emergency Plans & Applications
See
Ordinances, Forms, Emergency Plans & Applications
, for Building Permit Info, Zoning and much more.
Nichols Town Court Has Moved
Nichols Town Court is pleased to announce that we moved to a larger facility at the old Nichols Elementary School.
Our new address will is: 139 Ro-Ki Blvd, Room #6
Nichols, NY 13812
( The courtroom is Room 7)
Our new phone number is: (607) 699-3127
Our new fax number is: (607) 699-3613
2022 Final Assessment Roll
Click this link to see the
2022 Final Assessment Roll