Nichols is a town in Tioga County, New York, United States. Nichols township contains the village of Nichols. Nichols is located on the PA/NY border halfway between Binghamton and Elmira New York. See County Site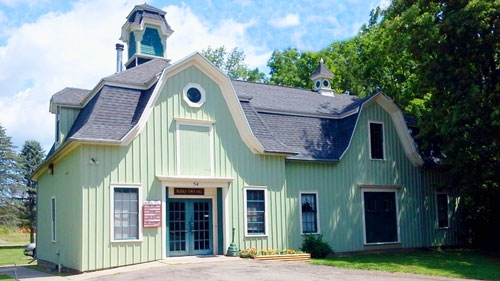 Town Board
Town Board Meetings are held at 7:00 pm on the 2nd Tuesdays and 4th Wednesdays of each month
MEMBERS
Kevin Engelbert - Supervisor
Ray Thetga
Esther Woods
Bill Middleton
Barbara Crannell
To contact the Town Board 607-699-3110 ext 10
Announcement From Town Clerk
All unpaid 2021 Town and County taxes have been submitted to The Tioga County Treasurers Office
Nichols Town Court Virtual Court Room
When you click on the link for the Virtual Court, you will maintain the same rights as if you have appeared in person. You will be directed to Microsoft Teams and you will go directly to the lobby portion of the meeting. PLEASE ENTER your name when you are joining the meeting. This will help us expedite all our cases. Your name will appear in the order in which you logged into the meeting. Please wait in the lobby portion that you were directed to and the judge will call your case in the order you logged in.
Please be patient as this may take some time depending on how many people are ahead of you. Once your case is called by the court, you will have the opportunity to enter a guilty or not guilty plea, you will be assessed a mandatory State surcharge and a fine applicable to the charge for which you were given a ticket.
If you enter a NOT GUILTY plea, you will be given an opportunity to discuss a possible reduction to the charge with the District Attorney or will be offered the option to take the case to trial. if a trial is requested, you can either come to Court or the Court can conduct a BENCH trial virtually where you will have the opportunity to present your your case to the Court and a decision will be made by the Court.
As ALWAYS, the Court is here to ensure a fair playing field for ALL parties and weigh the merits of your case individually.
You may join by phone at (347)378-4143. The conference number is : 564 761 732#.
or
Forms, Town Emergency Plans & Applications
See
Ordinances, Forms, Emergency Plans & Applications
, for Building Permit Info, Zoning and much more.
Nichols Town Court Has Moved
Nichols Town Court is pleased to announce that we moved to a larger facility at the old Nichols Elementary School.
Our new address will is: 139 Ro-Ki Blvd, Room #6
Nichols, NY 13812
( The courtroom is Room 7)
Our new phone number is: (607) 699-3127
Our new fax number is: (607) 699-3613
2020 Final Assessment Roll
2021 Tentative Roll