Town/Village Historian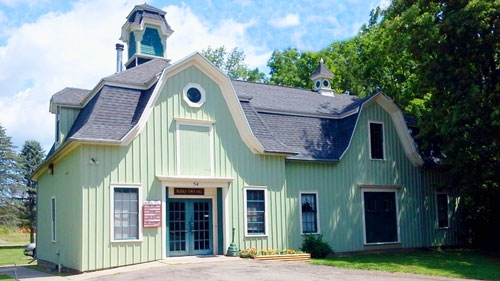 New Location
Nichols Historical Museum
54 East Main Street
Next to Library
"Every town has a story. Welcome to ours!"
Hours: Tuesday and Wednesday - 9 am to 1 pm or by appointment
Mrs. Kem Hart-Baker
email: ptownpest@aol.com or townhistoriannichols@gmail.com
Cell: 607- 206-1581 (text or voice mail)
Office: 607-699-3110
---
Bicentennial Committee
Next Meeting October 13, 2023
Click here for Flyer
---
NICHOLS HISTORY MUSEUM HAS MOVED TO ITS' NEW PERMANENT LOCATION
By Kem Hart-Baker, Nichols Historian
For many years, the Nichols' historian had a room on the 2nd floor of the Cady Library. Then a year ago, October 2021, the town of Nichols provided a room for the history museum at the old Nichols Elementary School (NES) located at 139 Roki Blvd.
As many things in life change, February and March 2023 marked changes for the Town of Nichols. All town offices, except the museum, moved to the old NES building in February.
The move of the Nichols History Museum to 54 East River Road was completed the week of March 6th. It is now located in its new permanent home at the historic Cady carriage barn (next to the Cady Library and across the street from the Community Bank and Dollar General). See the Historian's web page for my contact information.